Improve your Workforce Management
This guide will help you motivate your staff, increase your sales and reduce your costs – all while having a smiling workforce.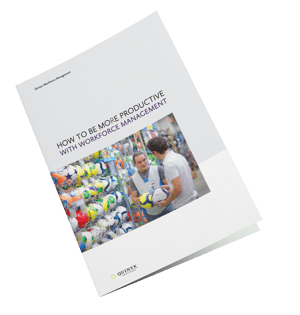 We're driven by the belief that management of staff should be more efficient, that it should be more productive and that it should be more fun. We believe it should be enjoyed, from the top down and from the bottom up.
Enjoying work, being more efficient and being more productive all go hand in hand. Businesses that adopt this ethos are also the most successful. They streamline their costs, they maximise their revenue and they do it in a way that makes it look easy.
Like your work, we hope you enjoy it! Download the guide now.